Post by Diablo. on Apr 11, 2011 5:40:56 GMT -5
Micro Markdown #9 - The Red Carpet MicroMania Edition
The spectrum of MicroStop has forever changed. New champions, new arrivals and the stepdown of a legend, all this from arguably MicroStop's best pay-per-view ever, MicroMania! The amount of talent on showcase for the event and the weeks leading up to it was astonishing, so for the first time ever, we will have a twenty micro Markdown, as voted by you, the people!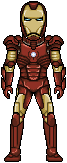 #20 - Attitude Adjusted's Ironman
A terrific micro by any means, and certainly one of your best so far. The detail is very, very good and the shading is also very good. Great work, Attitude Adjusted!
#19 - Ermolli's Rick Rude
The resemblence is brilliant on this micro, it is very easy to see Rick Rude in this. The tights also look terrific and overall, it is a very detailed micro. Good work. man.
#18 - Diablo's Sora
I am quite surprised this one made the list, especially considering the fact it was very rushed, however with the time that I had, I am very happy with this, so I have no complaints, one of my better micros.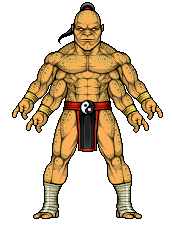 #17 - Alex's Goro
With four micros on this Markdown, don't take it to personally that your micro is in 18th. Hell, this is one of the best micros I've ever seen from the MK genre, and it further proves why you are truely the best there is.
#16 - MJH's Sub-Zero
Like Alex, you have multiple micros on her, explaining the "lower" ranking, per se. And this has to arguably be the best Sub Zero micro I have ever seen made. Pure awesomeness, great work MJH!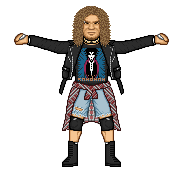 #15 - TC's Raven
One of your best here, TC. The pose, resemblence and detail are immaculate, you have done an excellent job here, one of the best micros in the Money in the Bank match for sure.
#14 - Hurricane & King of King's Legion of Doom
A terrific effort by both of you, the resemblence is spot on in both of these micros. The detail (especally in the pads and belts) is great, so kudos to both on you for making two great micros that blend together well.
#13 - Diablo's Shawn Michaels
Definately my favourite wrestler micro to date, and I am glad others felt this way too. Not much I have to say about this, but thank you to the man himself, Shawn Michaels, for 26 years of pure entertainment.
#12 - Alex's Optimus Prime
Just another example of this man's ability to make orgasms possible out of pixels. Seriously, this is just amazing, I (and all of us) love this! Awesome work as always!
#11 - Uksix's Quan Chi
Wow, for the little time you had, you did an awesome job on this one! The resemblence and the detail is spot on, can't really flaw it. Excellent job, Uksix.
#10 - MJH's Spiderman
A terrific micro here. So simple, yet so detailed. It flows so well and for what it is, one of the best Spiderman micros I have seen. Awesome work once more, MJH.
#9 - AVCore's Jake "The Snake" Roberts
A very, very good micro, AVCore. The resemeblence and shading is marvellous, and the Damien is just awe-worthy. You have outdone yourself here, a tremendous effort.
#8 - Masson's General Grievous
Easily your best micro yet, man. This... is amazing. The detail, the shading, the resemblence... there is nothing to fault about this micro. You have really stepped up here Masson, well done.
#7 - Hurricane's Charlie Sheen
Nothing else to say about this micro other than... winning. The resemblence is good, the shading is great and the concept is awesome! However, micros like this will be banned soon as I'm pretty sure that tigerblood is a performance-enhancing drug, haha. Great work, man!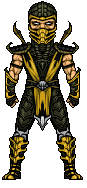 #6 - Alex's Scorpion
Now, when this was first posted, this was tipped to be Number One. Of course, you out did yourself there, but we can get into that later. This micro is awesome, nothing bad about it and just another definition of why you are the man.
#5 - MJH's Hellboy
Dude, this is awesome. You have done a great job of capturing Hellboy, as well as finding the perfect blend of realistic and comical shading. Plus, the detail is immense! Kudos man, a well made micro without a doubt.
#4 - Diablo's Ezio
Quite an honour to have won Money in the Bank with this micro, this is definately one of my favourite micros to date, and was definately a tough son of a bitch to make. So thank you all for this one.
#3 - CMC's Vader
Now, I've seen Vader micros before... but nothing like this! The detail is great throughout the micro, the attire shading looks great... but that mask is so fricking epic! Definately one of, if not the best wrestling micro you have made. Great work, CMC!
#2 - Diablo's Samus
I still can't believe I won the World Championship, but this has to be one of my best works to date, I am extremely pleased with it and yeah, thanks guys for thinking so highly of this micro.
#1 - Alex's Destroyer
This is the best micro ever made. There is nothing else to say, this cannot be compared to anything else ever created, this just takes the cake. It is a shame to see you step down from competition, Alex, but damn, you sure as hell know how to go out with a bang. There will never be another Alex, and this is exactly why.
---------
So that is a wrap, people! Now, there are about ten more micros that were worthy of this Markdown, but there was just too much talent to handle! So, I give honourary mentions to Jake666, Haasamaniac and Eclipse for just missing out. I also have to thank Uksix, Masson, Attitude Adjusted and SPZ for voting on this, thanks for your time and effort lads. So, it's time to blow out the candles and close the curtains, because MicroMania is now over. An amazing show people, and it was an honour to run the Markdown. Thank you all.