Post by Gav on Jan 31, 2012 17:19:58 GMT -5
2012 is here and the 2nd Markdown League Championship kicks off now with episode 17 of the Markdown. Alex will be looking to defend his title but it seems like he's giving the rest of us a head start by taking January off. If the world truly is to end on the 21st of December then at least one man will be happy. With the 2nd title due to be awarded on the 31st December 2012, the world blowing up would automatically mean Alex retains with a no-contest result. We'll get you in another life, brother!
New rule this year:
No-one will be on the list more than once. Of course people will have multiple micros that would normally make the list but they will now be grouped together as a showcase of that person's work. A person with a group of micros will stand a better chance of being moved higher up the list because they were consistently good. This move also allows a few people who might have just missed out on the top 10 to get in.
10 - MJH
It's a good micro and the tattoo work is great. People mentioned the lack of eyebrows though and forgive me if I'm wrong but I don't recall the bull design being on the front of the trunks.
9 - Dave

Looks pretty cool but females are often underrated. But not by me.
8 - Madison
Though some of the shading doesn't grab me, I do like the design and mask a lot.
7 - Riddick

Beautiful work on the shirt print and overall shading is top quality.
6 - TC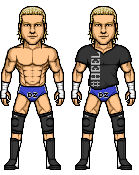 Comments on the resemblance were very favourable. Overall look is clean and though the boots/kneepads might've been overlooked, I love them.
5 - JX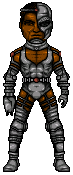 The shading on the metallic parts, particularly the head, is some of the best I've seen.
4 - AC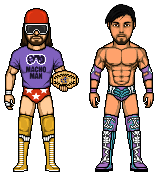 Tiny error of judgement on the shirt wording on Nacho Nan but it doesn't detract from it. Still looks brilliant and the Gabriel shows great use of colour as well as resemblance (in both micros.)
3 - Masson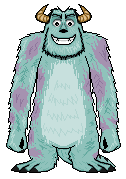 This is just amazing work. Definitely Masson's best piece, in my opinion.
2 - Hurricane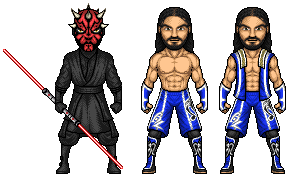 Maul's head is outstanding and the details in London's attire matches it. This is why Cane is still the man I pay most attention to in order to help myself.
1 - DIABLO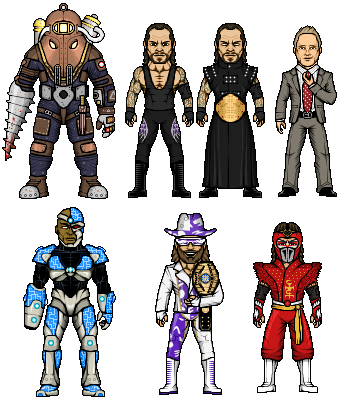 There's only one word to describe how Diablo has performed this month. Legen - wait for it - dary! This man is the reason I have outlawed people taking up more than one spot on the list. He would have taken up 5 or 6 positions otherwise. Diablo was the closest thing we had to a challenger to Alex over the course of last year and do you know what? If he keeps up with this level of awesomeness I think Diablo will take the 2012 crown. Unless the world blows up of course.