Post by MJH on Feb 28, 2012 13:39:25 GMT -5
Welcome to the 18th edition of Markdown hosted by myself MJH. The positions of micros are based off of my opinions and how well they did in competition.
10th Place
JX/TC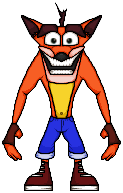 I wasn't gonna put JX on this list but he posted this micro at the last minute so I felt it was fair to have him tied with TC, who made an awesome Crash bandicoot.
9th Place
Riddick
Riddick made an awesome version of CJ that deserves to be on this list, although this is CJ's default attire it's too generic for me to place it higher on the list.
8th Place
Hurricane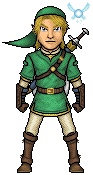 Hurricane made two awesome micros, it would place higher but frankly I just like the other micros more. I didn't notice the Navi next to link until I started writing this which is a very cool addition, however I feel the Link you made a few years ago with the shield was better.
7th Place
Masson
This micro looks very good, the cape shading is something new and different. I like it.
6th Place
Pherby
Now this one goes against the grain a bit as Pherby didn't win but I really like this, the attire looks awesome and I like the belt, sorry Masson.
5th Place
Diablo
Diablo's solo offerings this month are very cool, I like the shading on Duke's clothes and the Ryder is good. WWWYKI.
4th Place
AC

I like these micros alot, AC has a great cartoony style and is good at clean crisp shading. My favourite is the Alex Shelley.
3rd Place
CMC and MJH (CMJHC)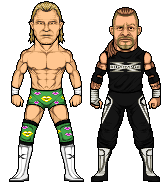 I was really happy with these micros and although they dont deserve the 1st place spot I do think they deserve to be ranked high.
2nd Place
CMC
CMC produced some great solo micros during the last month and although my favourite is the Clone Trooper, all of them combined make him 2nd place.
1st Place
Diablo and Saul (Straight Edge Society)
well these are the micros that won the tag championships, based off of the last month it wouldn't be right to put anything else at number 1. Good work guys.