Post by Hurricane on Feb 10, 2011 0:01:36 GMT -5
Sorry it took so long, forgot about it. I kept it to one micro from each person, though there were a couple of people that had 2-3 in it before I cut it down from 20 to 12. Anywho...
#12 King of Kings - Anakin Skywalker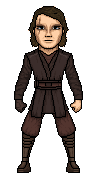 You can tell he put a lot of effort into this, it shows. He came out with a good micro. Only suggestions is to make the shading pop and flow more, so it stands out. The attire seems a little muddy, and the face lacks intensity.
#11 AVCore's Prince of Persia
Not a bad micro at all. Everything there flows and looks like it should be there, but its lacking just that one thing to make it pop and be memorable, to me anyway.
#10 JX's Astaroth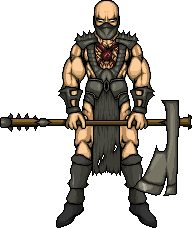 Good micro. The size works well, and is very original. Shading is all quite good, as is shaping.
#9 Diablo's Lego Joker
Just when I thought Joker micros had become redundant, you proved me wrong with an original idea and you pulled it off well. Good work.
#8 AC's Frieza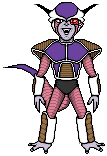 This micro was a huge step up for you, shaping and complexity wise, and its very good in that aspect. Shading is very lacking, which is the only thing keeping it from being a few positions higher.
#7 Hurricane's Mordecai
The stylings of this micro were very different to my norm, in that I usually make bulkier, bigger micros. I think I pulled it off well, though I wish I made him SLIGHTLY bigger overall.
#6 CMC's Travis Barker
The face shows resemblence, though I'm not a huge fan of the eyes. The rest all looks great too, tattoos are all good.
#5 MJH's Goldberg
MJH is one of my favourite microers in terms of making everything look like it belongs. Everything flows together and looks good, and this micro is no exception. It's pretty simple, though and the face isnt great. For what it is, it's done well.
#4 Monja's Adam Gontier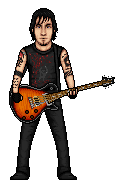 Every time he updates this micro, he improves leaps and bounds, but I dont think he can after this amazing effort. Everything looks great, from the resemblence, to the pose, to the attire, to the guitar itself. Great work!
#3 Daz's Jonas Hiller
Daz has always been one of my favourite micros, and he reinvented himself with this. The style is fantasmic, and its easily the most realistic looking micro I've seen. I wish it were a little smaller, scale wise, but great overall.
#2 Uksix's Macho Man
Absolutely amazing micro. Great work! I was very tempted to put this as #1, but I feel some areas are a little pillowy, such as the boots/tape
#1 Alex's Gene Simmons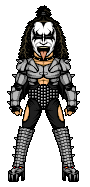 Another absolutely amazing micro. Great, great work, as usual.