Post by TC on Mar 31, 2014 2:05:05 GMT -5
Welcome to WWE.com
!
The Beard Champ is Here!
Last night, Wrestlemania 30 ended with 70+ fans chanting Yes! as Daniel Bryan stood tall as the new WWE World Heavyweight Champion. Bryan had a hell of a night by not only having one grueling match, but two. In one of those matches we saw Batista and Randy Orton come to help Triple H in his match with Bryan. As they made it to the ring, they were interrupted by a familiar theme song. Cult of Personality hit and CM Punk returned to save Bryan. They eliminated Orton and Batista from the ring, then Punk stood face to face with The Game. After a few words, Punk picked him up for a GTS, but Triple H escaped, only to eat a knee from Daniel Bryan and lose the match. In the main event, Batista and Orton still worked together to take out Bryan, until they couln't agree on who was going to win the match. After those two went at it for a while, Bryan returned to the match. Batista hit Orton with a Spinebuster and was looking to end it when Bryan stopped him with a Running Knee! Triple H appeared once again and came down to stop Bryan from winning. He had Bryan's attention as he stood at the bottom of the ramp to distract him. Orton had made it to his feet and was behind him ready to strike, but Batista nailed him with a Spear before Orton could hit the RKO. Bryan turned around and ducked under Batista to hit the ropes and take Triple H out with a Suicide Dive!
Batista exited the ring and chased Bryan around the ring until Bryan ran back in, then Orton drops Batista with an RKO. He turns around and Bryan locks him in the Yes! Lock, ultimately leading to Orton tapping out.
The Streak Lives On
The Undertaker added another name to the list of men he's defeated at Wrestlemania when he made Brock Lesnar tap out with the Hell's Gate submission after a brutal match. It's being announced that The Undertaker WILL be at Monday Night RAW tonight to speak about what's next for him.
John Cena's Legacy
The self-proclaimed "Eater of Worlds" defeated John Cena last night in what was possibly the eeriest finish to a match in Wrestlemania history. Cena looked to be going for the Attitude Adjustment when the lights momentarily went out. As they came back on, the ring was surrounded by people wearing sheep masks, staring at Cena. He looked around the ring as a loss for what to do as the began to climb in the ring. Just as they got to the apron, the lights went out once again. They come back on again and the strangers have disappeared, but Wyatt stands in an exorcist-like pose across the ring, staring at Cena. After defeating John with the Sister Abigail, Wyatt and company decided they weren't finished. Wyatt screamed things at him while Harper and Rowan beat him down. After the assault, Rowan tossed Cena over his shoulder and carried him off to the back with the rest of the family.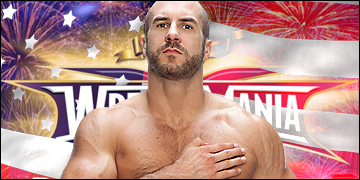 We The People!
Cesaro surprised everyone as an unannounced entrant in the Battle Royal, then dominated until he got the victory. Cesaro eliminated nearly every big man in the match, and went on to win the match after eliminating Dolph Ziggler. What does his partner think about it? Will jealousy ensue and cause tension between The Real Americans once again?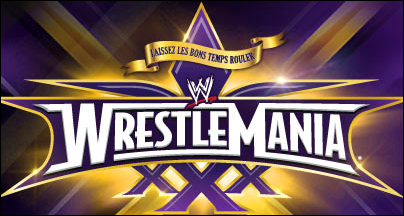 Wrestlemania XXX Results
Daniel Bryan def. Batista & Randy Orton to become the WWE World Heavyweight Champion
The Undertaker def. Brock Lesnar
Daniel Bryan def. Triple H and was added to the Main Event
Bray Wyatt def. John Cena
The Usos def. Los Matadores, The Real Americans & Rybaxel
The Shield def. The New Age Outlaws & Kane
AJ Lee def. Lita to retain the Divas Championship
Pre-Show:
AJ Lee won the Vickie Guerrero Diva Championship Invitational
Cesaro won the Andre The Giant Memorial Battle Royal

Eliminations
Cesaro eliminated Brodus Clay, Mark Henry, Big Show, The Great Khali and Dolph Ziggler
Dolph Ziggler eliminated Big E, Kofi Kingston, R-Truth and Rob Van Dam
Ultimate Warrior eliminated Fandango and 3MB
Titus O'Neil eliminated Zack Ryder, Darren Young and Justin Gabriel
The Miz eliminated Booker T and Ultimate Warrior
Sheamus eliminated Christian and Damien Sandow
Zack Ryder eliminated Santino Marella and The Miz
Cody Rhodes eliminated Sin Cara
Goldust eliminated Rey Mysterio
Rob Van Dam eliminated Alberto Del Rio